Spring #15 WORK
For the 15 issue I contributed a story about peoples relationship to work in the course of history.
Spring #14 "Yo future"
For the 14th issue I contributed a story about my ambitions and my failures to act environmental friendly.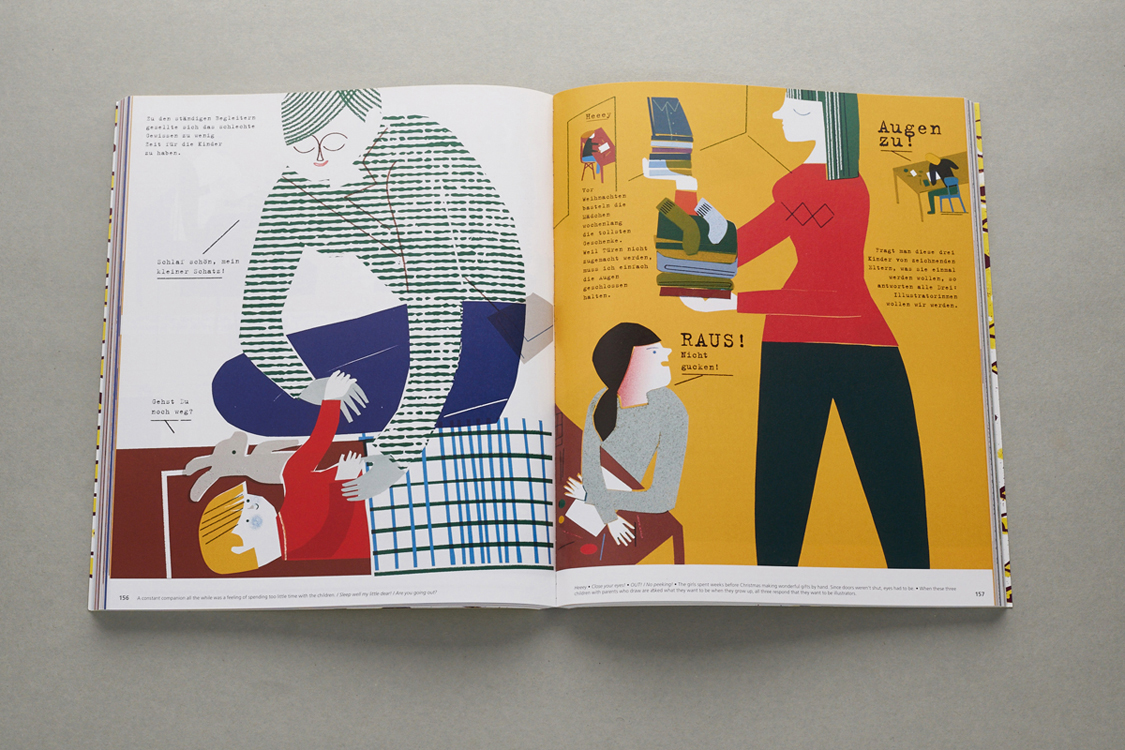 Spring #13 The Elephant in the room
For the 13th issue of Spring Magazine we collaborated with 8 indian artists. The Goethe Institut generously financed our our journey to Bangalore/India to meet the women we had invited for this project. We developed stories about our roles as women in society. My contribution was called "Daughters".
 
My story "Daughters" for Spring #13
My story "Daughters" for Spring #13