Mailchimp Illustrations for website
Bookcover Voland & Quist 2018
Hanseatic Bank
For the Hanseatic Bank Business report 2017 I did a series of two colored illustrations to depict the concept of simplicity.
Hanseatic Bank Business Report
Haspa Foundation
For a foundation of the Hamburg based bank HASPA I illustrated a series of images for the annual report 2017.
Haspa Foundation Annual Report 2017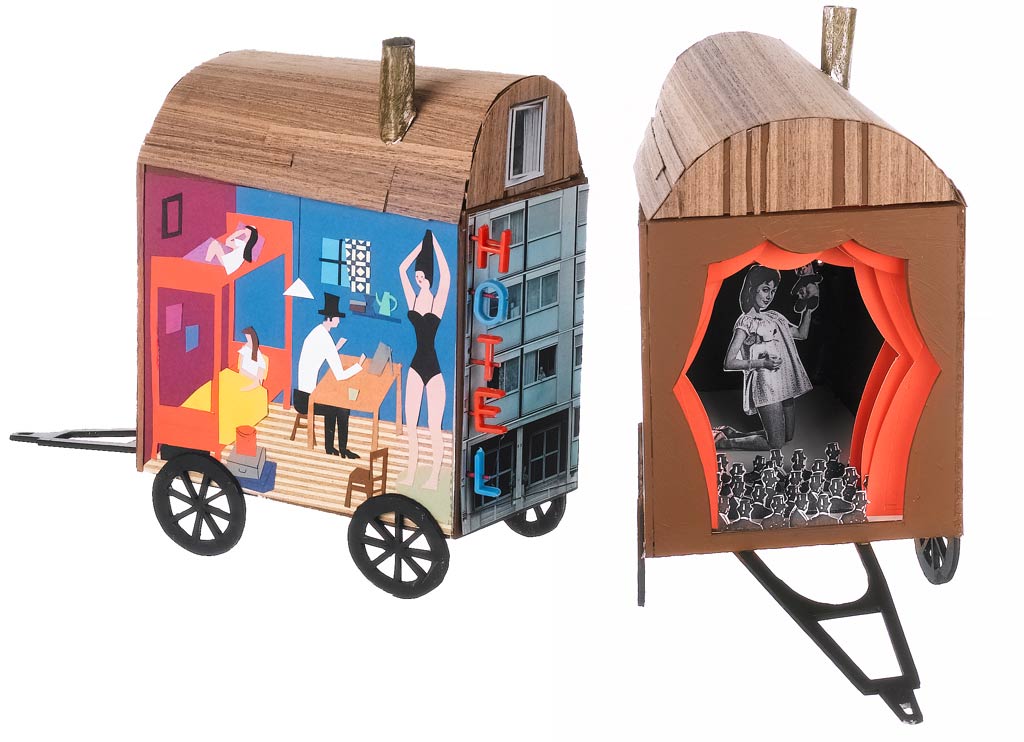 Schauspielhaus Hamburg
In 2010 I designed some props build out of paper for the play "Warum das Kind in der Polenta kocht" by Aglaja Veteranyi. The play is monologue of a young woman that grew up in a circus family under traumatic circumstances. In a pop up book the actress Nadine Schwitter reenacted scenes of her childhood with paper dolls. The interaction was filmed and projected during the play.
Brochure for Personal Coach Svantje Rudloff
Google Doodle
For the birthday of Wilhelm Bertelmann to inventor of the strandkorb Google featured a 24 hours special logo. The beach scenery should read GOOGLE.